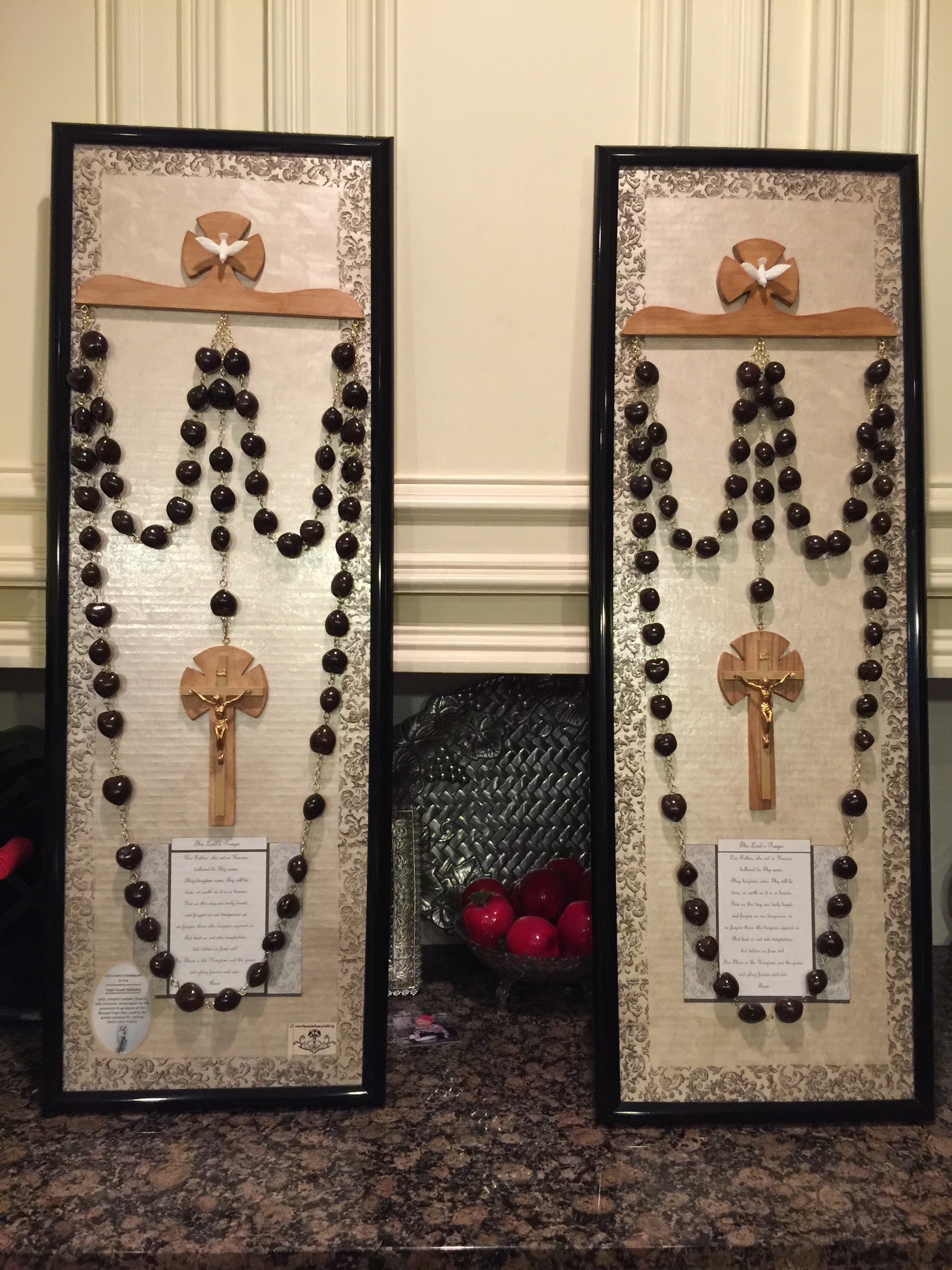 +
Our rosary guild has a storefront on www.Etsy.com/shop/MarianiteRosaryGuild and we have several beautiful handcrafted products. In October of 2016, a customer saw our products and inquired if we could make some custom items for them. They decided to purchase a traveling rosary box, which we did not have at the time and two framed wall rosary sets. The details were worked out over time and the result was amazing. The St. Martha Rosary Guild decided to donate one of the framed rosary sets to their Teen Youth ministry and they were thrilled. We were happy to do so and the rosary set will, in fact, touch many lives. A shadow box was built for the framed wall rosary by the ministry to preserve this wall rosary. The framed wall rosary is now hanging on the wall above the prayer table in the dining hall for all to see.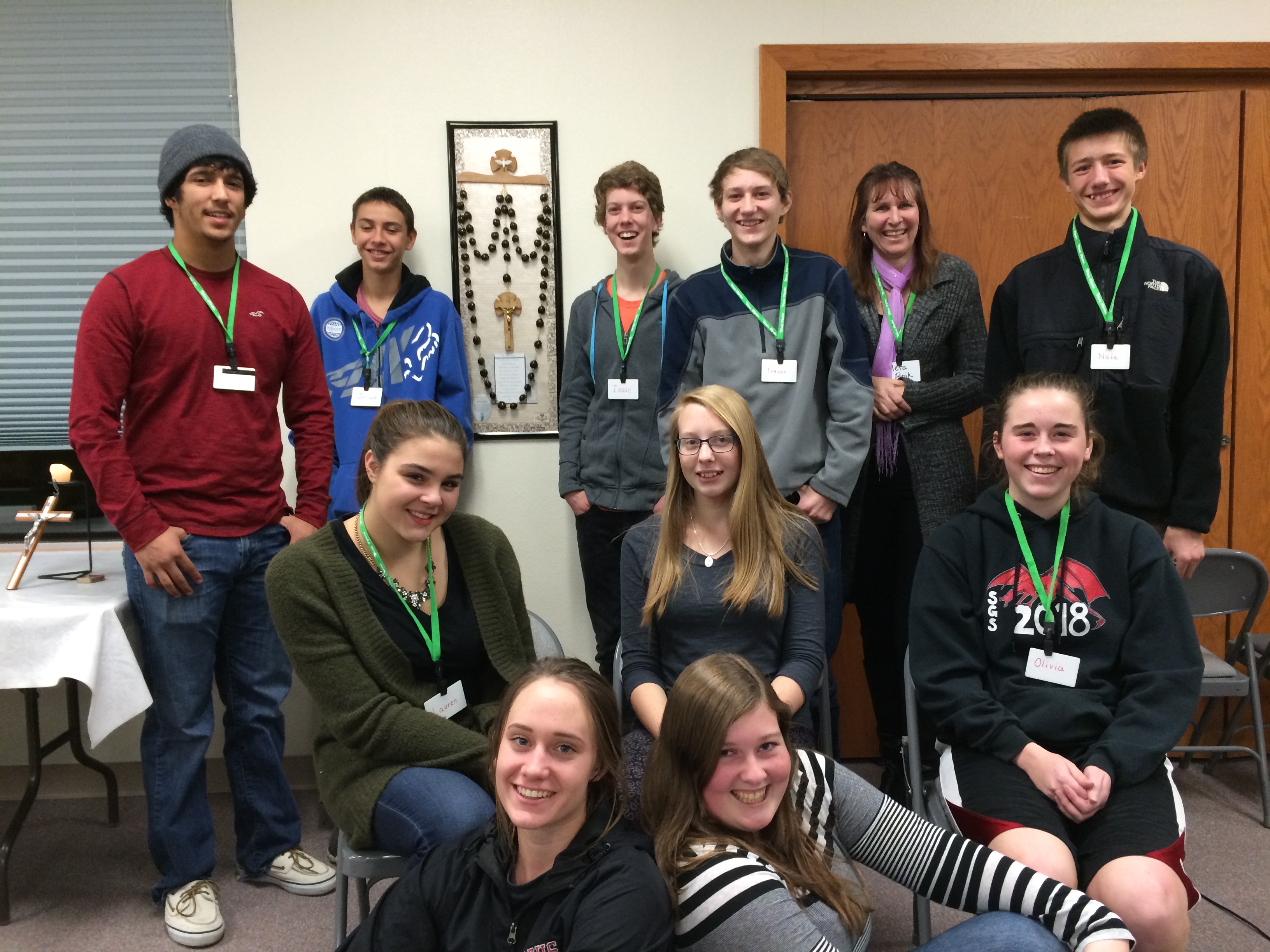 +
This is a picture of several of the teens standing around the wall rosary, which was dedicated to their Teen Youth Ministry of St. Joseph Catholic Church of Otis Orchards, Washington. Here is a quote from our customer. "We are hoping to help these teens have a lifelong love of the rosary".
As a ministry ourselves, we are happy to create these beautiful, lasting wall rosaries for our customers, so that they may touch as many lives as possible. We pray that this teen youth ministry continues to thrive and build new faith with Mary's rosary.
+
Wall rosary hanging above the prayer table.